Whether it's a body-hugging mermaid or a romantic A-line, crepe dresses are sophisticated and timeless. No doubt you've heard about (and pinned) a few dresses in this amazing fabric, so in this blog we will go into more detail.
Crepe is a fabric that was traditionally made from silk or wool which is what gives some their "bumpy" appearance, but can now can be made from almost any fiber. Crepe georgette is very popular in dresses now because the georgette adds elasticity.
Crepe types vary from thin and lightweight to thick and heavyweight. Wedding dresses typically fall somewhere in between. They definitely aren't thick and heavy because they would lose their beautiful drape and flow, however, they are not thin because then the dress could be somewhat see-through.
Wedding dresses in this fabric are not always lined underneath, but if they are it is usually with a satin or a charmeuse therefore need to have some thickness for proper structure and draping. A little thickness is also what gives crepe our first thing we love:
Hug Those Curves! You work hard to keep that body of yours in shape and it shows at every angle in a dress like Fallon by Madi Lane below, a stunning crepe dress with buttons down the back accentuating the assets! The incredible fit with a little mix of a georgette fabric gives not only the perfect silhouette but also allows the stretch needed to sit, walk, and do those perfect dance moves. Not to mention it will knock your fiance out all night long.
Smooth and Comfortable. Are there any two better adjectives to describe a wedding dress? Besides the ones already used above? Smooth always looks classic and sophisticated, clean and timeless. Comfortable is not always easy to get in a dress. When a dress has lace and/or beading, multiple layers of crinoline, a fitted high structured satin, it can be a long day wearing it. Scratchy, heavy, tight – none of these describe crepe. This fabric is ideal for sensitive skin as well.
The Color. Whether you choose white or ivory, the richness in this fabric is like no other. The whites are clean and bright with none of the "harshness" of other fabrics, the ivories are creamy and warm. Some crepe dresses are only made in one color so ask your consultant if there are swatches.
Here are some other crepe dresses in our store that brides love:
Madi Lane Finley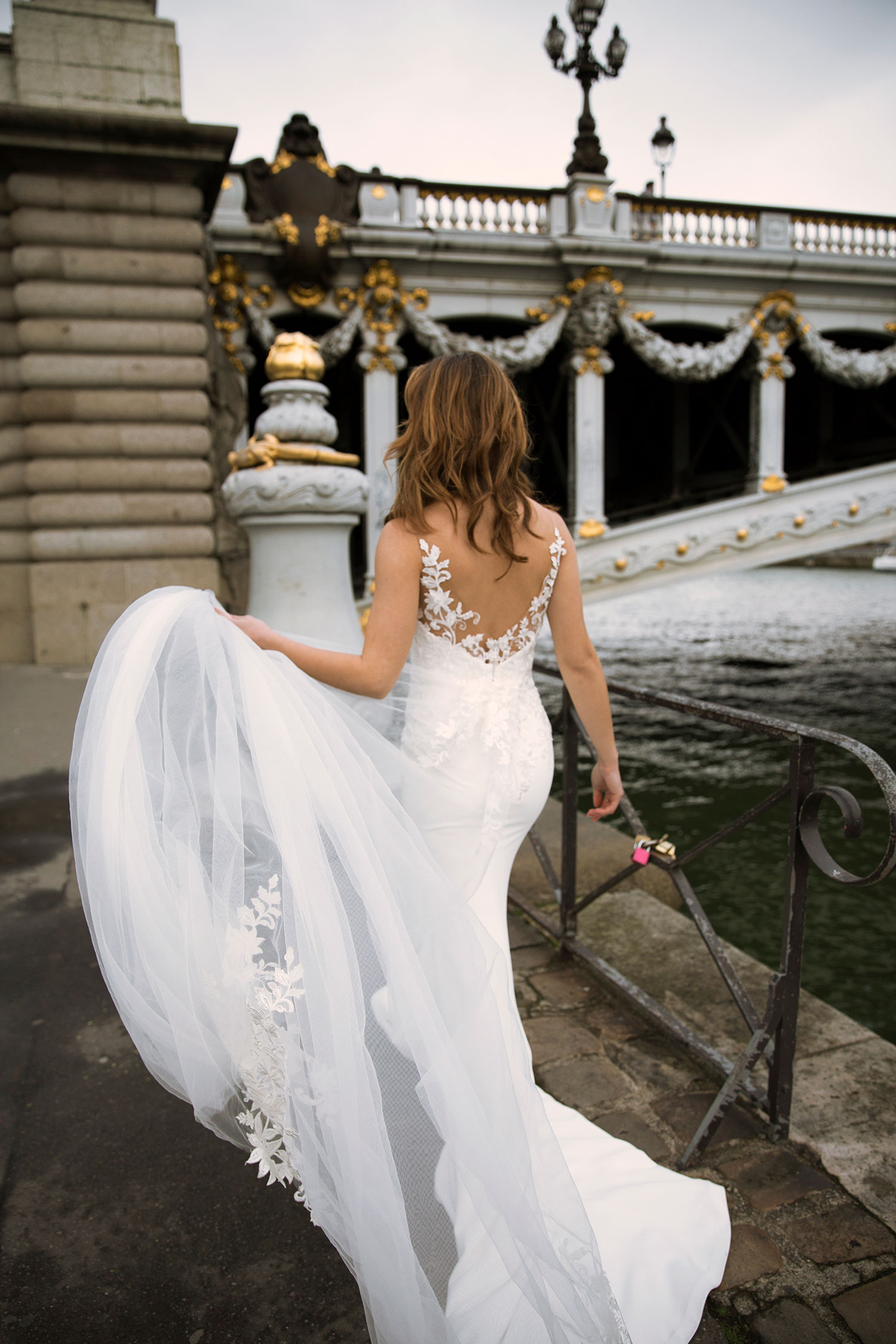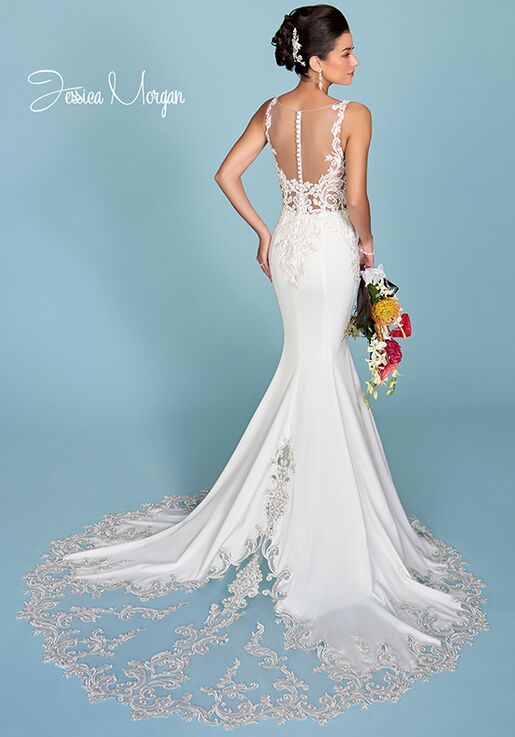 Make your appointment
here
to see these and many more! We can't wait to meet you!